In the early sixties, my father bought his books from George and went to readings at his bookshop. 30 years later, I followed suit.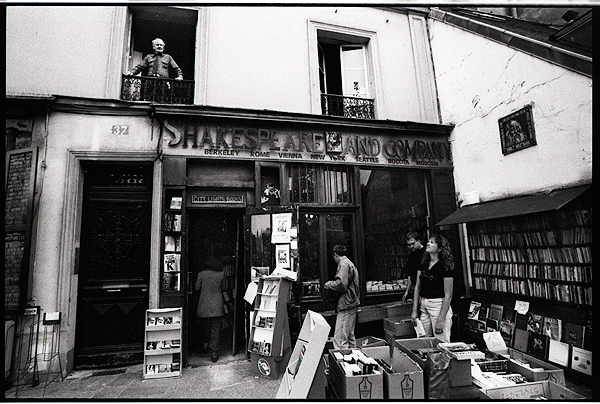 George Whitman, the American bookseller in Paris, – great friend of the Beat writers, and an even greater friend and patron of generations of aspiring wordsmiths – died this week at the age of 98.  His bookshop, Shakespeare & Co, on the left bank's rue de la Bucherie, has an extraordinary history, one that has been recounted in a myriad of obituaries this week, including in the New York Times.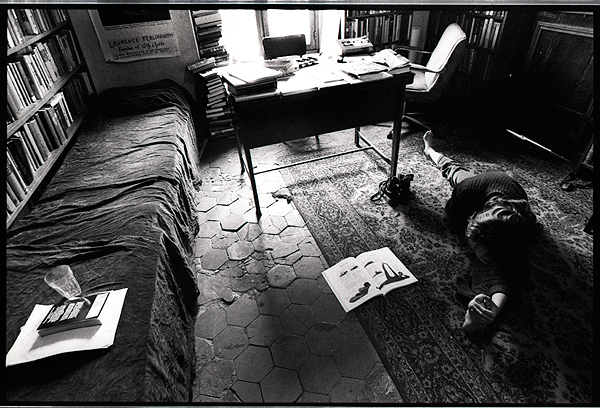 The last time I visited was in the summer of 2010, I attended Shakespeare & Co's literary festival, "Festival & Co", featuring readings by Will Self, Martin Amis, Fatima Bhutto, David Hare, and Hanif Kureishi. Sitting outside the shop taking in the atmosphere, next to me was, corduroy trouser wearing Joe, from Scotland, who was writing a page for his obligatory autobiography. Countless aspiring writers and literary nomads have found a temporary shelter there over the years, sleeping on makeshift beds in the medieval building where every inch of space, even the staircase, is filled, covered, piled with books, books and more books.  Paperbacks, hardbacks, antique volumes,  at the tip of your fingers, sometimes just out of reach, a little too high up on the rickety old shelves.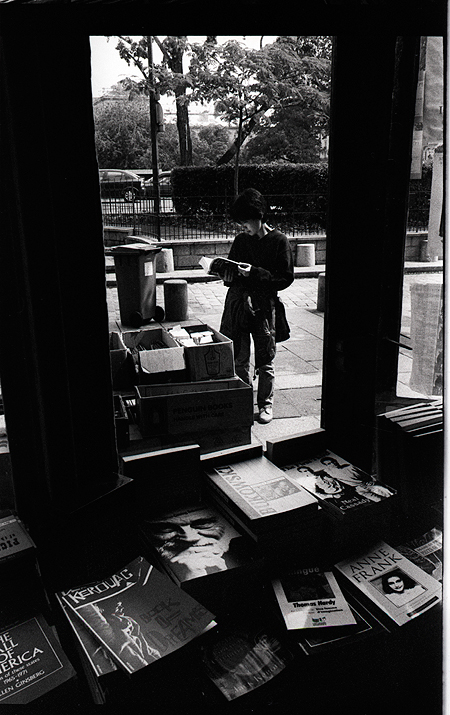 A book a day was the rule, if you wanted to stay here for free, you had to read, read a lot, work for a few hours in the shop, and you had better write too… Over the years I have met, in the most improbable places people, that had at one point or another strayed into Shakespeare & Co.  Some are now established writers. . Some cursed him for his belligerence in forcing them to read authors they hated. On one occasion, George perched at the till, sneered at my choices and without any apology replaced them with Auster and Kurieshi. I remain grateful. In Bangkok, many years later, where I met my girlfriend, our very first conversation was about the year she studied in Paris and worked at Shakespeare & Company. For her 21st birthday, George handed over the keys to his apartment above the shop joyously announcing that on this momentous occasion she should "wake up to pancakes, three cats and the Notre Dame"…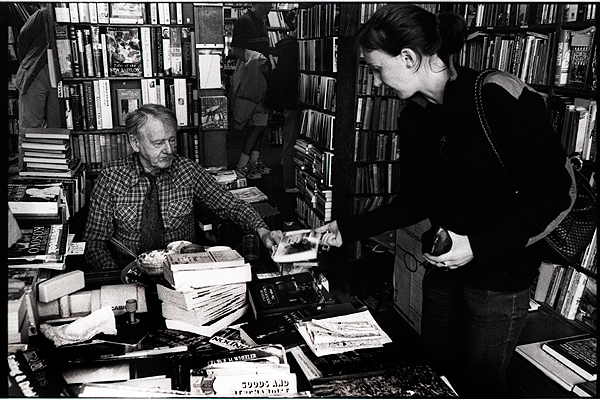 In 1997, for my 21st birthday, I got my first 35mm camera, joined the university's photo-club & started experimenting in the darkroom. One of the first things I did was photograph George and the bookshop.  This was the first roll I ever processed myself, the results of which you see here…