I just completed a four month gig, shooting movie stills for French action flick Largo Winch 2 in Thailand (Mae Hong Son, Bangkok, Chiang Mai, Pai), Belgium & Germany…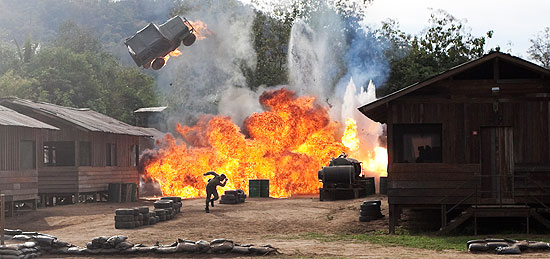 A jeep flies up in the air as an explosion is triggered. The whole set was eventually blown up © Pan Europeenne / Cedric Arnold
It was a privilege to work with a great team and some of the best camera men, special effects and props people in the biz. Learned heaps, ready to shoot my first doco when I come back to Asia in July. Doing jobs and showing portfolios in Paris, London and NY until then.
Here are a few more images from the shoot. Obviously, I can't show much until just before the release of the movie, but this will give you an idea… The movie is due out on Feb 16th 2011.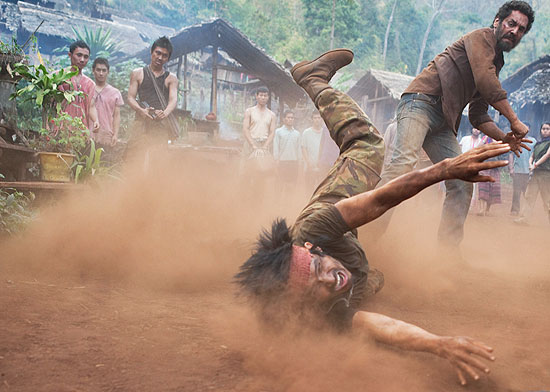 Largo Winch, played by Tomer Sisley, knocks out his opponent © Pan Europeenne / Cedric Arnold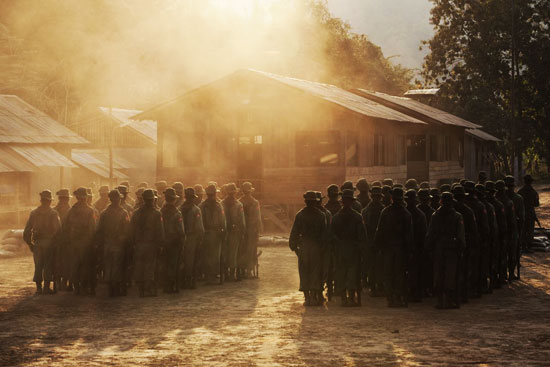 The military camp set before it was blown up © Pan Europeenne / Cedric Arnold
A flame thrower in action on the set © Pan Europeenne / Cedric Arnold
www.largowinch2-lefilm.com
Keep an eye on my main site www.realfeatures.com for updates with portraits of the film's actors